Kate and Kate have wonderful personalities and we knew it was very important to convey this throughout their website.
The pair have written some very entertaining content for their website, so we made sure to emphasise the comedy and light heartedness of the site through the use of typography.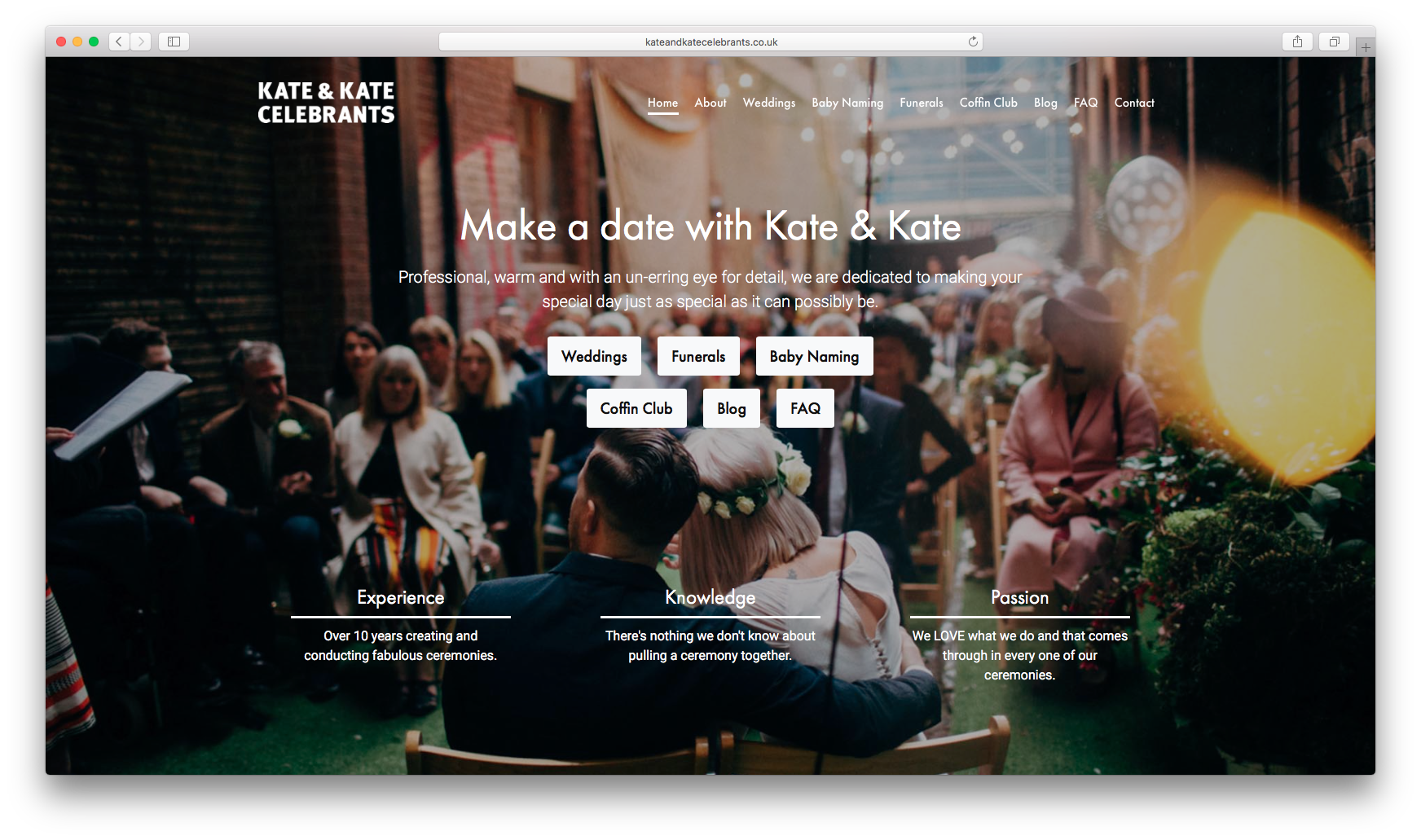 Kate and Kate wanted to go for a contemporary, modern style. So we used a bright and clean colour palette, with a lot of open white space to accomplish this. Each page has been assigned an accent colour based on its topic (Weddings, for example, uses a bright and playful turquoise, whereas Funerals uses a more sombre purple).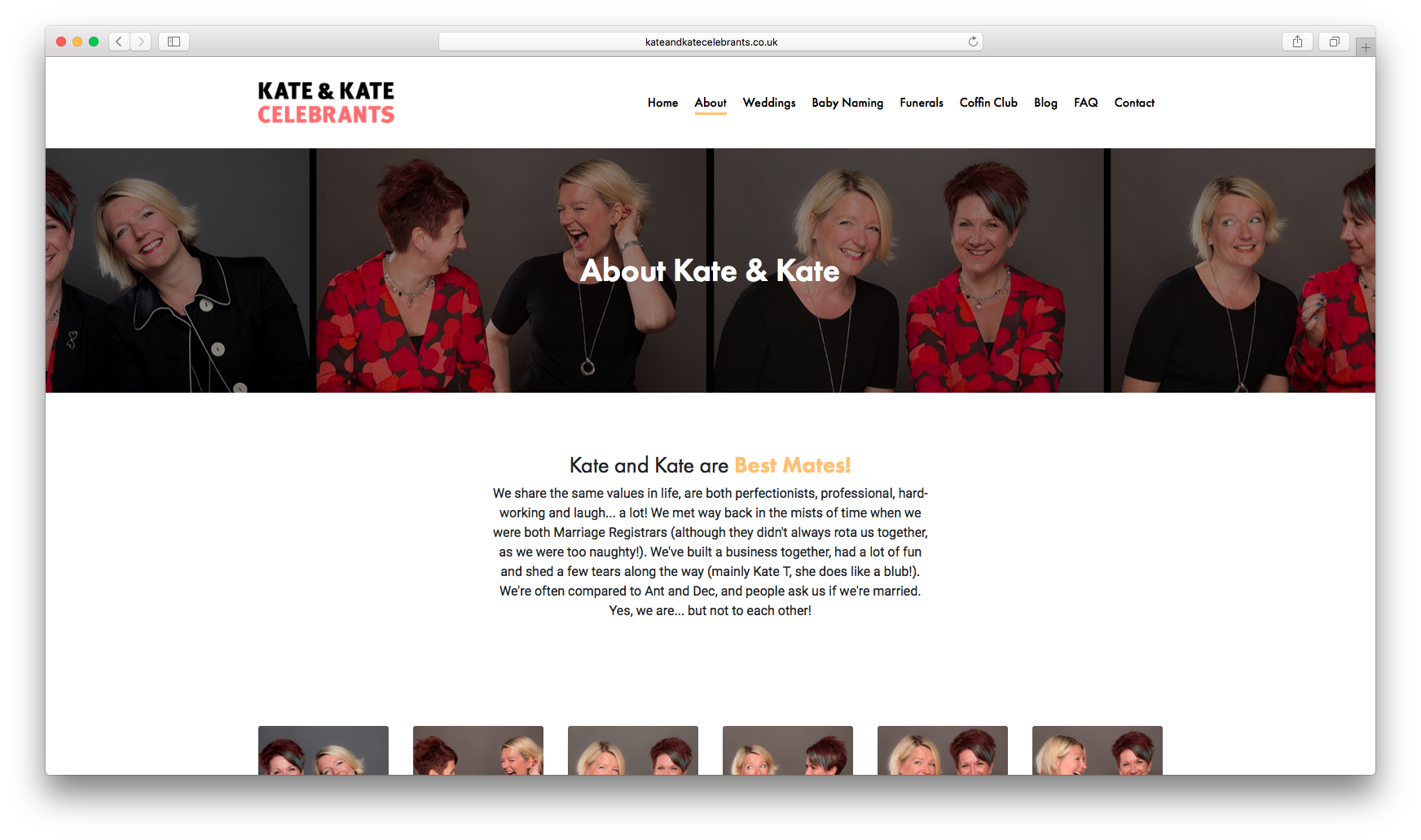 We used the classic font "Futura" throughout the website to add to the modern style whilst also giving a very professional feel.
The website covers what some might consider to be fairly heavy topics, but we didn't want to make the site too emotive. Because of this, we chose to keep the design of the site fairly neutral. Each page of the website is designed with a good understanding of the information that the page is serving.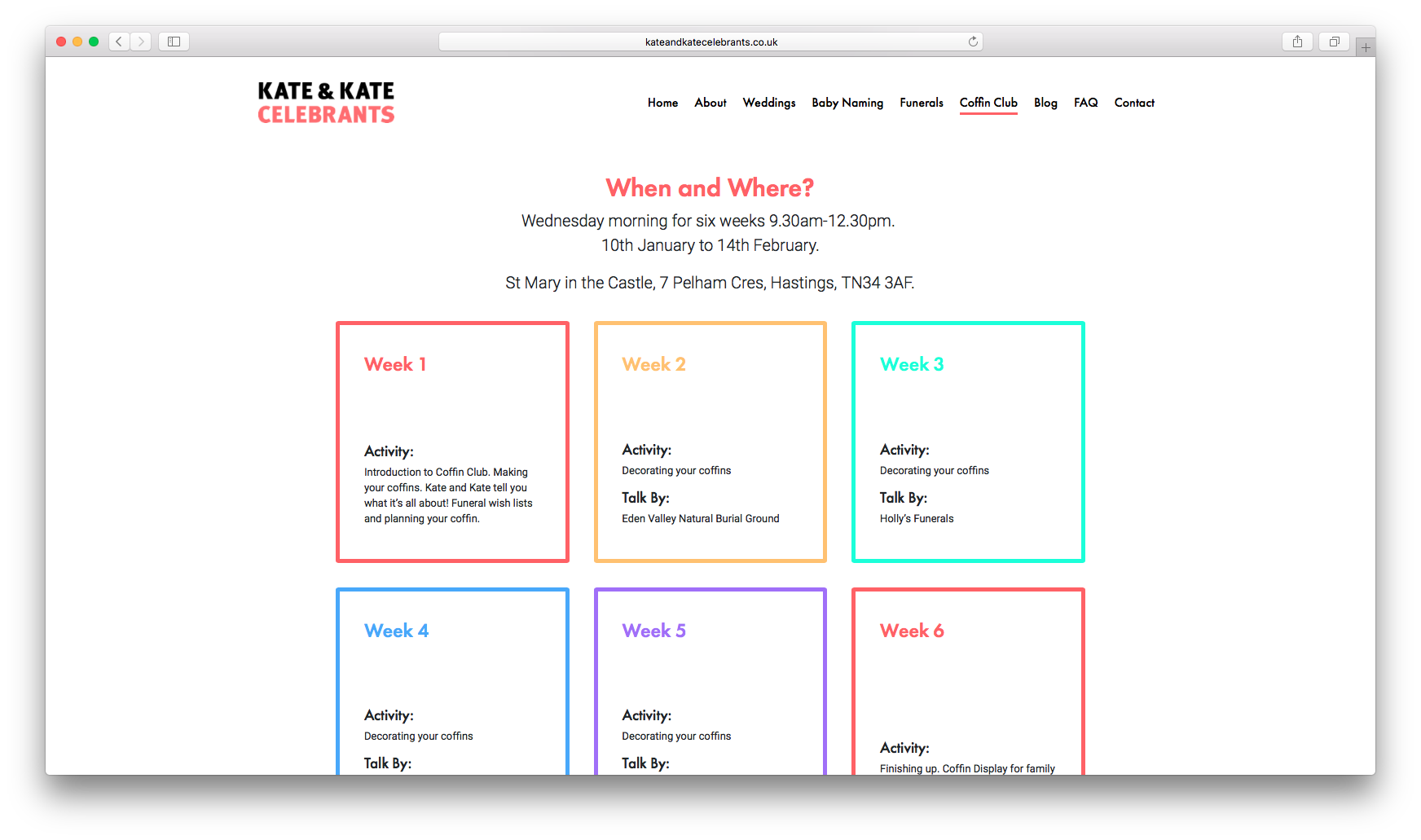 We always design a website based on the end user. It was our top priority to make sure that Kate and Kate's clients would find the website to be a useful and enjoyable experience. The site is divided into several easy to understand areas, presenting Kate and Kate's different services and specialities. Any information that a visitor is looking for should be able to be found quickly and easily.
The site is built with our very own Graphite CMS, which makes it super easy and convenient to adjust text, write blog posts and add images to galleries. To find out more about Graphite, Go here!