Hastings Fat Tuesday is an annual music event which has grown each and every year and is the UK's largest Mardi Gras celebration!
We have recently started to build the new website design for Hastings Fat Tuesday.
Before we launch the new website we have put a 1-page site up providing some information and proving a link to the apply to page form.
This form has been developed so that the data it collects forms part of the new website's database meaning that band profile pages will be populated using the content they have entered. This reduces time spent by the organisers who used to have to re-enter this information and ensures every band and artist has a complete profile on the website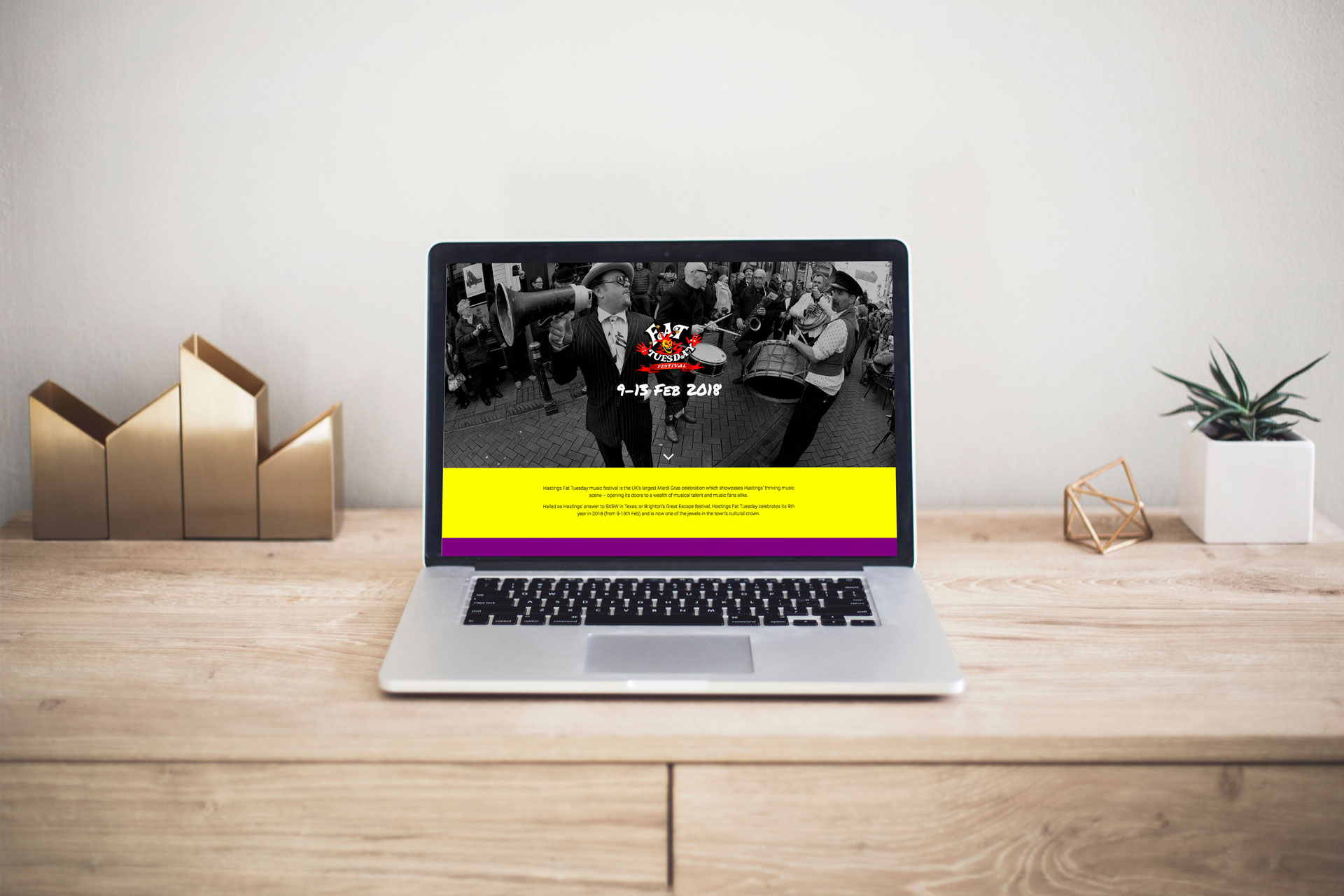 The start of the form, Once these details have been collected users can return at a later date to complete their application