Hastings Fat Tuesday is an annual music event which has grown each and every year and is the UK's largest Mardi Gras celebration!
We maintained their existing website in 2017 and was subsequently asked to redesign and build a new website for the 2018 event.
Before we launched the new website we put a 1-page site up providing some information and proving a link to a "apply to play" form.
In past years, bands and acts wanting to play at the music festival had applied via a simple online Google Docs form. While this worked well for the bands it subsequently meant the event organisers then had to manually transfer all these details over to the website.
We developed a form which saved the details in an online database so that the data it collected could form part of the new website's database. This system allowed band profile pages to be populated using the content they had entered reducing the time spent by the organisers managing the website. This also ensured every band and artist has a complete profile on the website.
Working with the Fat Tuesday graphic designer who had created a new logo and brand elements we implemented these into the website. This included the background to the menu and the fonts used.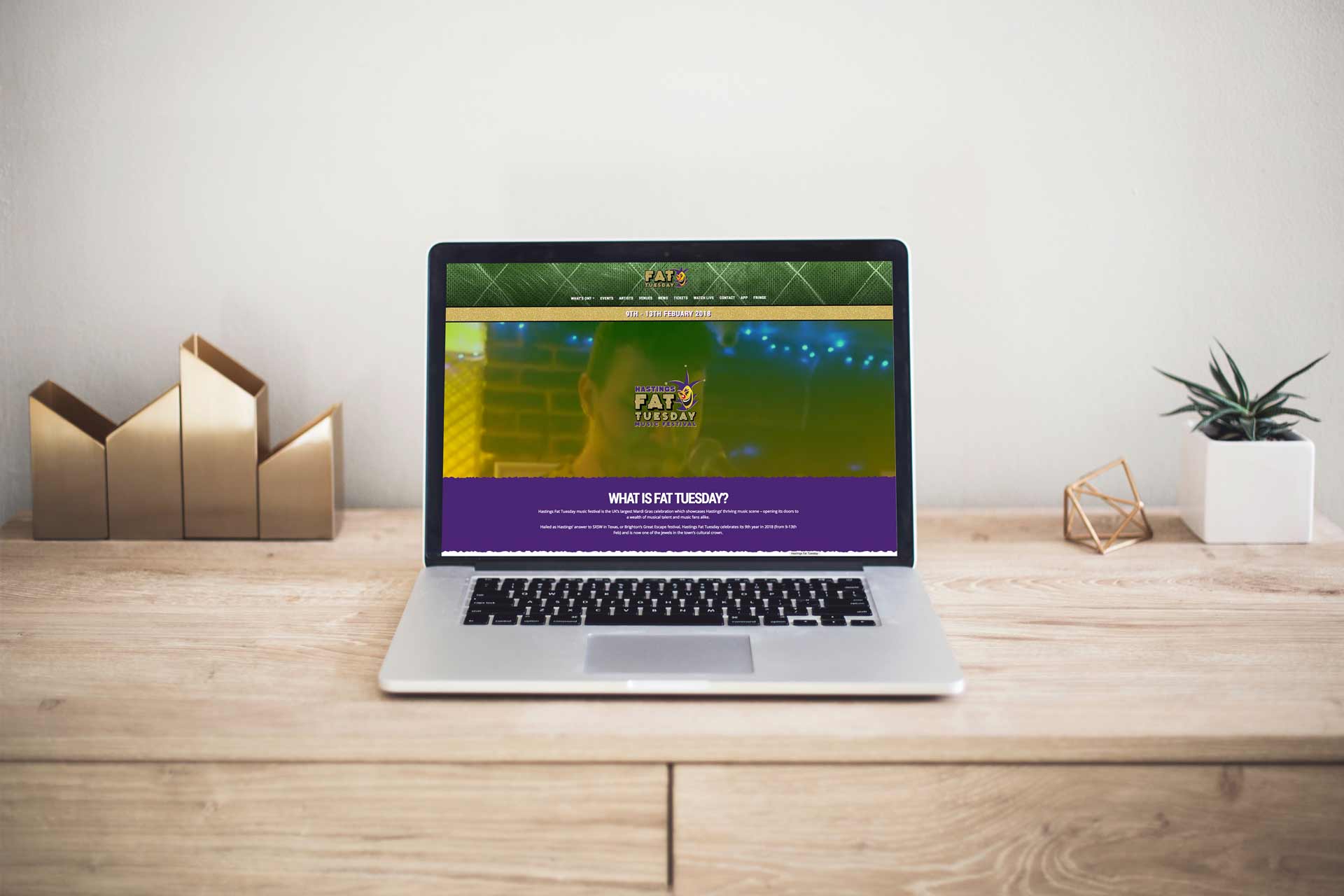 With the festival taking part over 5 days we always knew putting a schedule online was going to be the challenge.
We decided on a system of Events & Gigs. An event was the overall title of part of a day. For example, the Saturday sees "Unplugged Saturday" and "Le Grand Ball" Within these, there are individual gigs. Unplugged Saturday sees 200 gigs in one afternoon so we knew we would have to include a simple way to navigate and filter the site.
Working on a system of 3 main filters: Who, When and Where each artist, venue and time slot create an individual gig.
Each of these gigs has their own page as do each venue and artist. At last check, the website had over 500 pages!
To deliver the stability needed for such a large site with a large number of visitors we combined the use of our VPN with Amazon CloudFront to serve the data to the thousands of visitors the site is getting each day.
If you are a festival or an event need an event website which will improve visitors UX then please get in touch.