We were approached by Expert in Mind to update their website and add not just a fresh new look but also improve the user experience by making it easier for their clients to find the best practitioner using a search function.
We first met and discussed how this search needed to work and what the different elements where. We then planned out a database structure which would allow visitors to filter down the main list of results to find exactly the right person.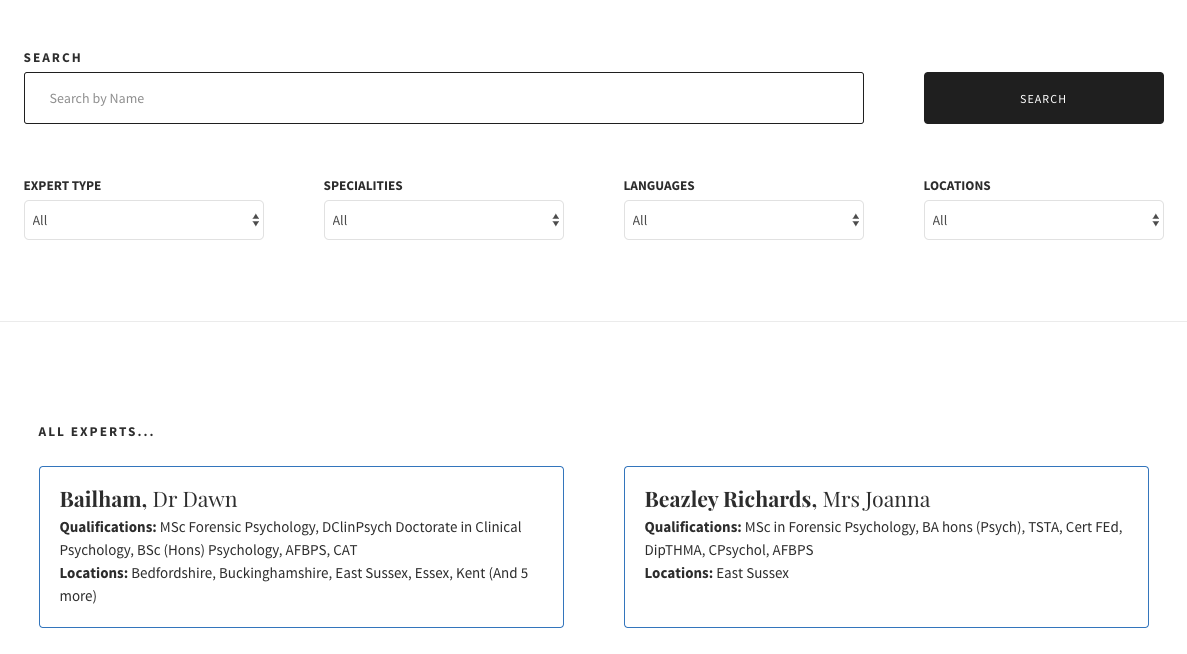 As well as a fully functional search and filter system the whole site was given a fresh new mobile responsive look which includes new staff profiles.

The website can be updated by the client as it built using our CMS Graphite. This means that Expert in Mind no longer need to wait for a web designer to make changes to their site, which as well as saving time also saves the ongoing cost of running a website.