Our original websites for Empress Coaches launched between December 2016 and January 2017, roughly 1 year ago. Since then we've come a long way. We've even developed and released our own Content Management System, Graphite.
Empress coaches had also expanded with a change of fleet so it was time to give the websites a little update!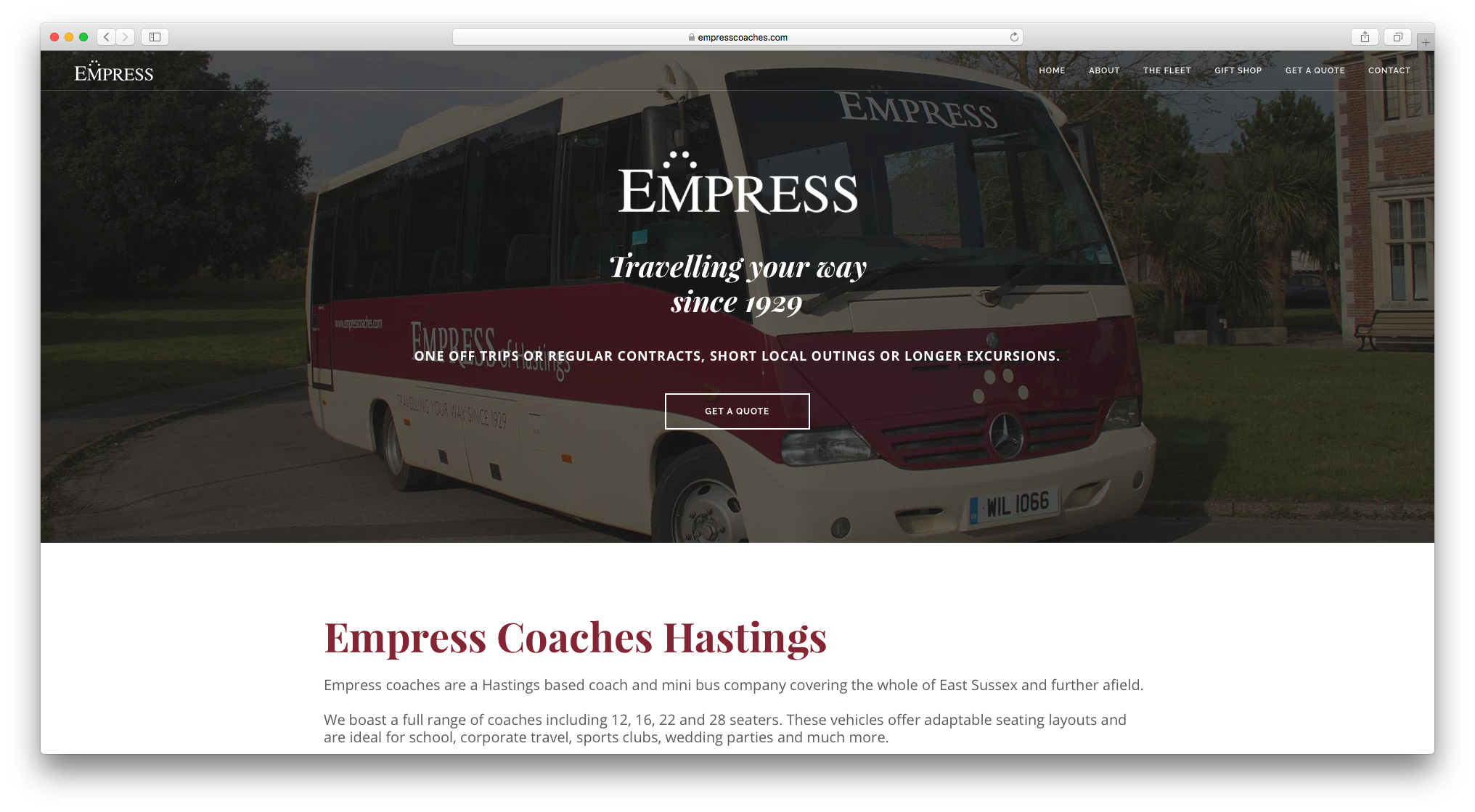 With the fleet expanding we completely redesigned this page. The new design is seamless and elegant, allowing visitors to explore the entire fleet without leaving the page whereas before each coach had a separate page. We also looked at font combinations and introduced a classic looking sans-serif to the design language.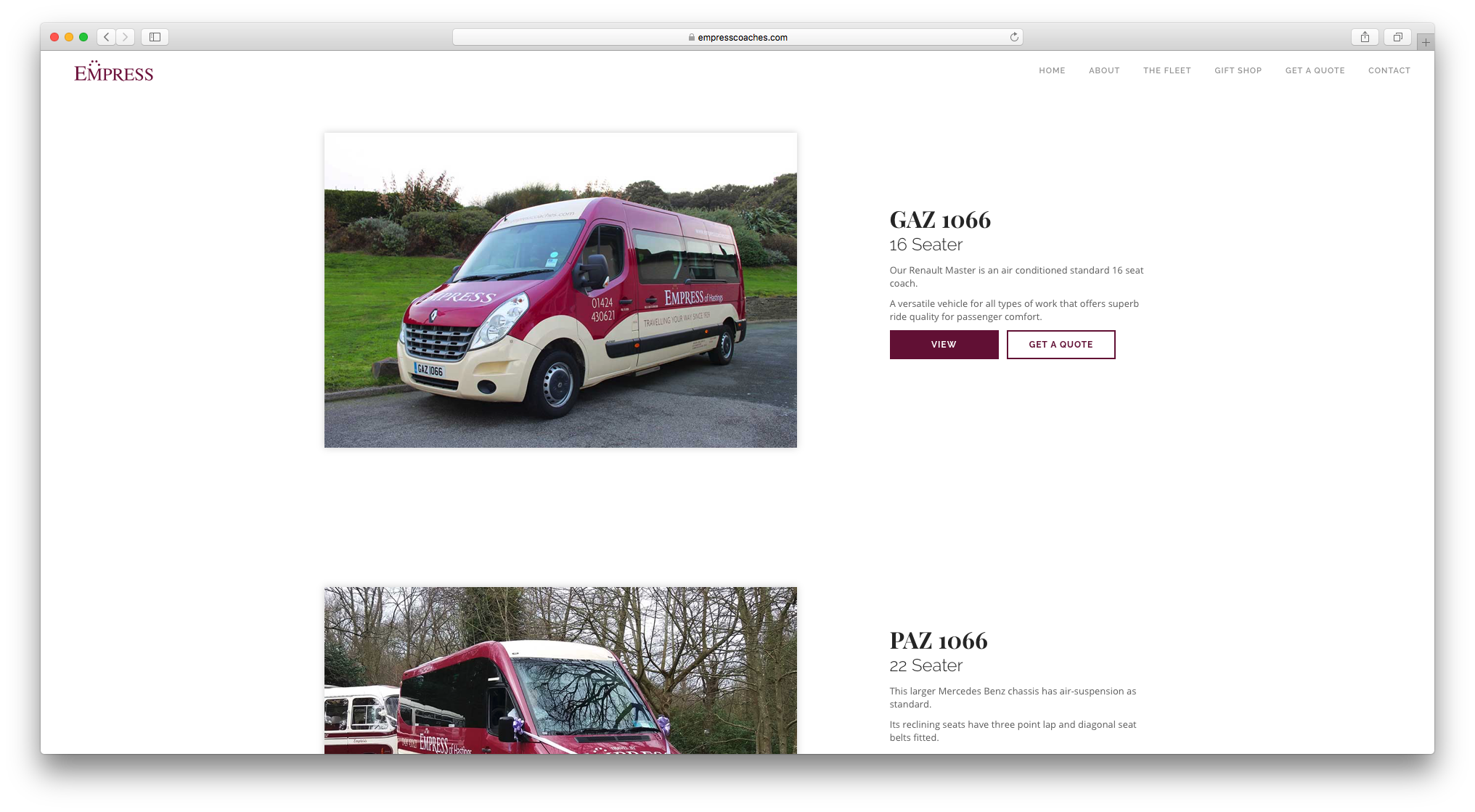 We took great care to make sure that the Empress Classics website would emphasise the personality of not only the company but the two classic coaches that it showcased.
Again, we focused on typography to really highlight the classic nature of these coaches.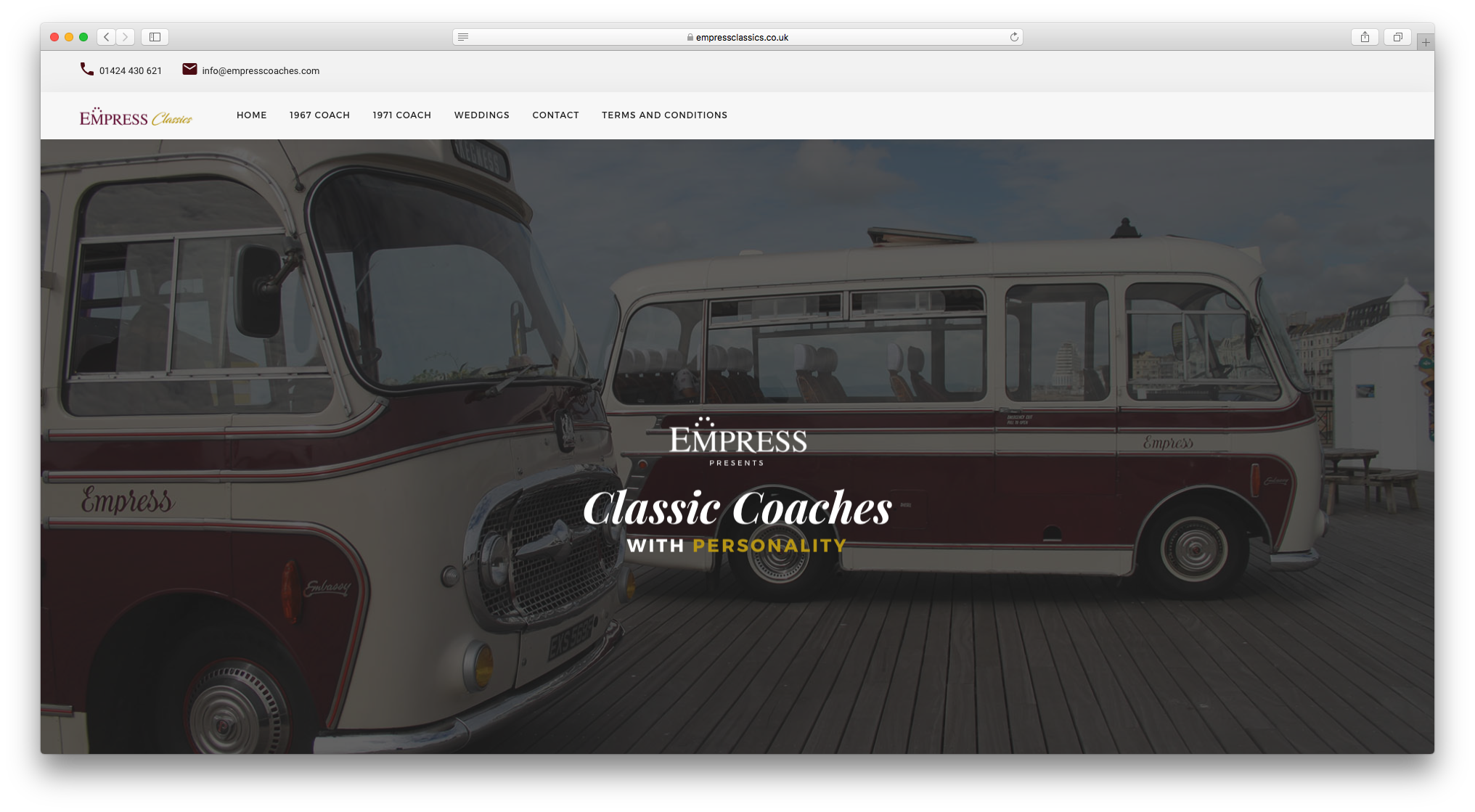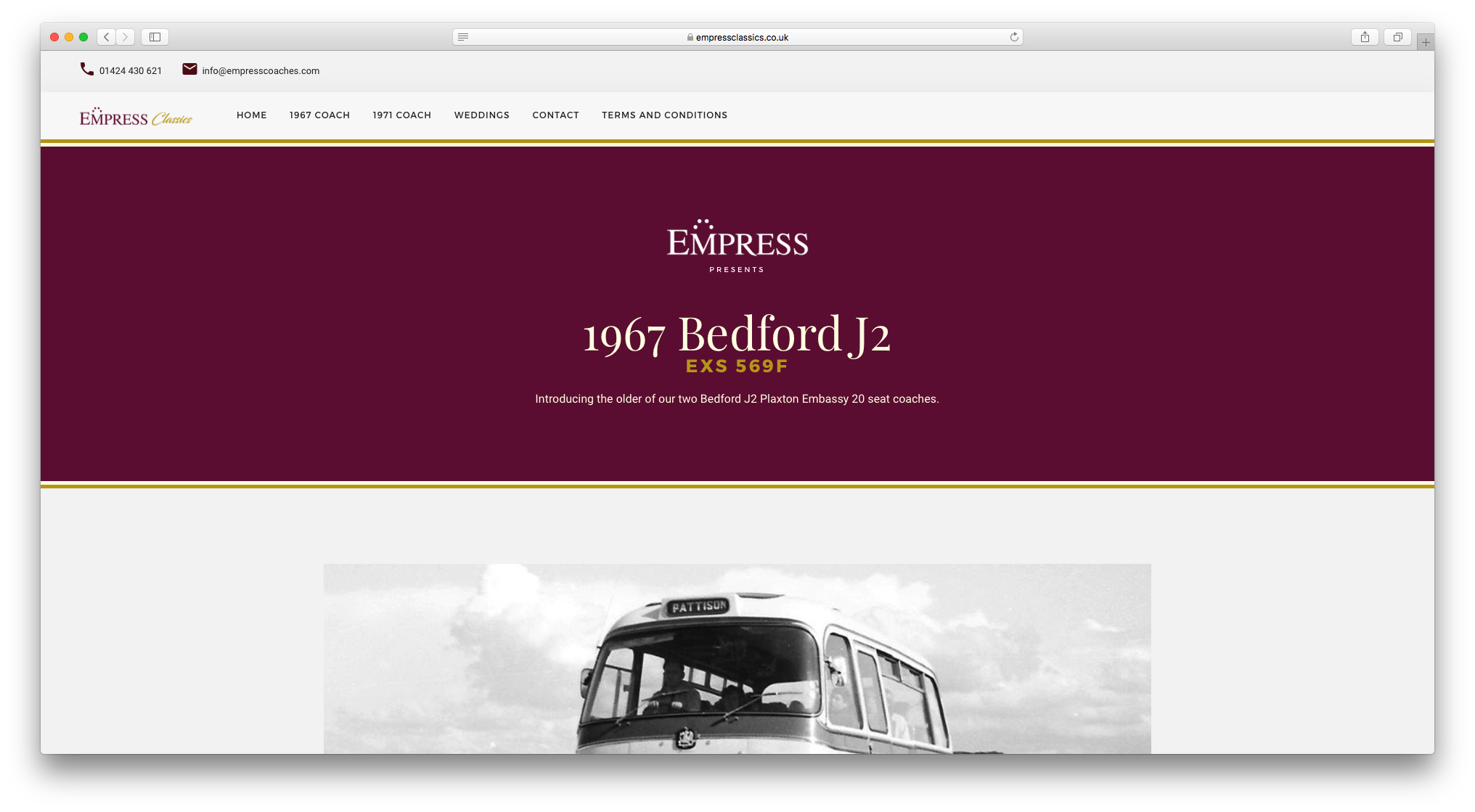 We updated both of the websites to the latest version of Graphite, allowing them to take advantage of super speedy Amazon Cloudfront servers to host the images in their galleries, and of course giving them the ability to keep the websites updated as and when they need to. For more information about Graphite, click here!